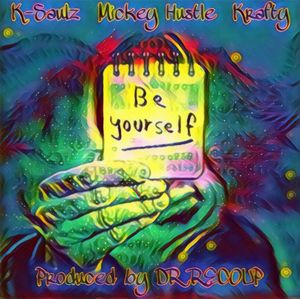 K-Saulz | Mickey Hustle | Krafty
Produced by Dr. Recoup
YO!
I thought you guys might want to know that I'm featured on a new song by K-Saulz with Mickey Hustle called "BE YOURSELF"

You can download it for free if ya like to own the music or don't have streaming apps. 
The song came about mad quick to be honest, it was a blast working with these guys. The beat was produced by Dr. Recoup and he also mixed and mastered the whole thing too. So mad props to him for that!!
Let us know what you think, we'd all appreciate your feedback!
Anyway, that's it from me for now...
Thanks for reading!
Peace & Love
Kraft